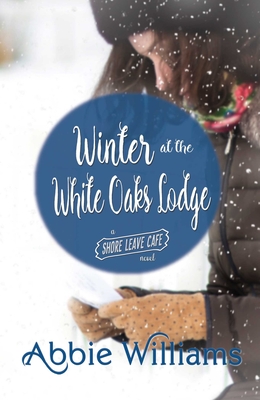 Winter at the White Oaks Lodge (Shore Leave Cafe) (Paperback)
Central Avenue Publishing, 9781771681087, 256pp.
Publication Date: June 1, 2017
Description
A gorgeous stranger in an old photograph. A desperate search from another century. And a mystery Camille Gordon cannot resist. It has been two years since Camille discovered that she was going to be a teenage mother. Abandoned by her child's father, Camille is determined that she and her daughter will make it on their own. When she discovers an old picture hidden in a trunk in her grandmother's attic, Camille is at once drawn to the man in the image, standing near his horse in the light of a long-ago sunset. The haunting photo leads her to the Carters, who run the nearby inn, White Oaks Lodge. Each clue brings her closer to her own destiny--a true love so intense not even time can wither it.
About the Author
Abbie Williams' love of the outdoors, changing seasons, and steamy romance is exactly why she is addicted to writing a saga about the lives and loves of a family of women who live on a Minnesota lake. When not curled over her keyboard, you can find her listening to bluegrass music and hanging out lakeside near her home of Rochester MN.
Advertisement