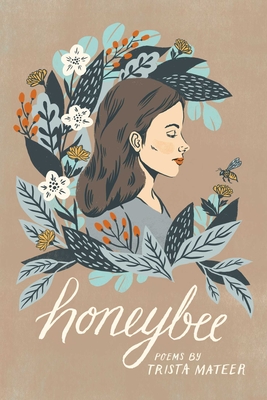 Honeybee (Paperback)
Central Avenue Publishing, 9781771681360, 160pp.
Publication Date: May 1, 2018
* Individual store prices may vary.
Description
You will meet people in your lifetime who demand to have poems written about them. It's not something they say. It's something about their hands, the shape of their mouths, the way they look walking away from you. Honeybee is an honest take on walking away and still feeling like you were walked away from. It's about cutting love loose like a kite string and praying the wind has the decency to carry it away from you. It's an ode to the back and forth, the process of letting something go but not knowing where to put it down. Honeybee is putting it down. It's small town girls and plane tickets, a taste of tenderness and honey, the bandage on the bee sting. It's a reminder that you are not defined by the people you walk away from or the people who walk away from you. Consider Honeybee a memoir in verse, or at the very least, a story written by one of today's most confessional poets.
About the Author
Trista Mateer is a poet from outside of Baltimore. Known for her eponymous blog, she is also the author of four full length collections of poetry, and won the Goodreads Choice Award in 2015 with The Dogs I Have Kissed. She is currently working as a freelance editor but still manages to spend most of her time Googling cheap air fare and writing poetry about things that don't matter anymore.
Praise For Honeybee…
"In Honeybee, Trista Mateer expertly exposes the intensity of first love. The longing. The ache. The end that seems to come even swifter than the beginning. The strangers you become—or always were. The way the things left unsaid haunt you for years afterward. If you've ever been unlucky enough to fall for somebody, you will undoubtedly find yourself reflected in Mateer's spell-casting words. This is a collection that will beg you to be dogeared, coffee-stained, & shared." —Amanda Lovelace, author, The Princess Saves Herself in This One, "10 Feminist Poets Who Will Leave You Stronger Than Before" POPSUGAR, June 2017
"With Honeybee, Trista has captured in amber something beautiful and tragic, joyful and painful. It's a powerful book and Trista Mateer is a powerful, loud voice in contemporary poetry." —Iain S. Thomas, author, I Wrote This For You
"How can something that hurts so much still be so tender? That's the question one asks over and and over while reading Mateer's work . . . . It's letting go, but not knowing how to do it without exploring every inch of what's being let go first. Mateer triumphs in this exploration. We are humbled to be witness." —Ari Eastman, staff writer, Thought Catalog and author, Bloodline
"Bitter sweet with memory and softness, this book is an intimate and profound look at sexuality, heartbreak, loneliness, loss, love, healing and everything in between." —Nikita Gill, author, Your Soul is a River
"In Honeybee, Trista Mateer spares no one and nothing and the result is beautiful and awful and gorgeous and gut-wrenching." —Fortesa Latifi, author, No Matter the Time
"Trista writes about love so honestly. It's messy, reckless hope. It's sticky-fingered stubbornness. This collection is a must-read for any queer femme, and for anyone who has ever lost themselves in a feverish want." —Clementine von Radics, author, Mouthful of Forevers