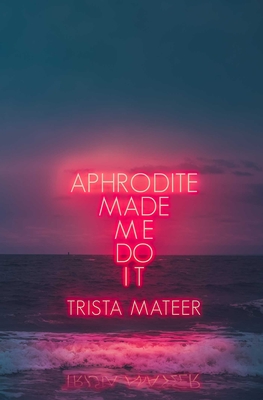 Aphrodite Made Me Do It (Paperback)
Central Avenue Publishing, 9781771681742, 224pp.
Publication Date: October 1, 2019
* Individual store prices may vary.
Description
Bestselling and award-winning author Trista Mateer takes an imaginative approach to self-care in this new poetry and prose collection, Aphrodite Made Me Do It. In this empowering retelling, she uses the mythology of the goddess to weave a common thread through the past and present. By the end of this book, Aphrodite will make you believe in the possibility of your own healing.
About the Author
Trista Mateer is the award-winning and bestselling author of the poetry collections Honeybee and The Dogs I Have Kissed. She currently lives in a house by the sea in New Jersey; and when she's not wrangling her cat, Honeybun, she stares out at the water and waits for the words to wash ashore.
Praise For Aphrodite Made Me Do It…
"Aphrodite Made Me Do It is a gentle scream from outside of your window. You will find grace between these pages and a little sadness, too—the kind that makes flowers grow in all of the places you need them most." —Wilder, author of Nocturnal