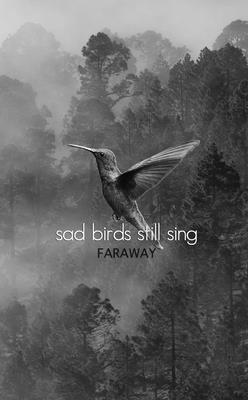 Sad Birds Still Sing (Paperback)
Central Avenue Publishing, 9781771681834, 160pp.
Publication Date: October 15, 2019
* Individual store prices may vary.
Description
Sad Birds Still Sing is a highly anticipated book of poetry from anonymous author Faraway. In less than a year, he has become one of the most recognizable figures on the platform where he writes: Instagram (@farawaypoetry). In this book of selected poems and writings, Faraway takes the reader on a journey of discovery, with a message of hope running as the main artery through the pages. Sad Birds Still Sing fearlessly dives into the depths of the human condition, tackling topics such as new and old love, heartbreak, loss, anxiety, self-love, dreaming, and much more. With an emphasis on short-form poetry, worlds and ideas, emotions and thoughts are woven together on the pages.
About the Author
Faraway is an anonymous author of poetry based out of California. At twenty-six years old, penning his first book was something of necessity. Words were pouring out and being placed online for hundreds of thousands to read, and while seeing the highs and lows expressed in pixels was a step toward closure, holding those moments on paper gently was what he truly needed to move on from his past. Heartbreaks, let-downs, unwanted memories, thoughts about the world and fellow humans around him—it all coalesced into the carefully crafted book Sad Birds Still Sing.