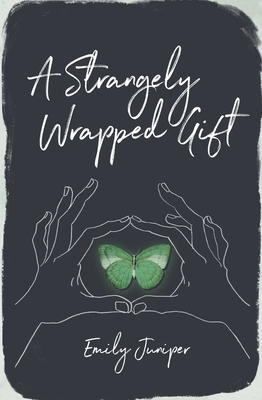 A Strangely Wrapped Gift (Paperback)
Central Avenue Publishing, 9781771681896, 192pp.
Publication Date: March 10, 2020
* Individual store prices may vary.
Description
In A Strangely Wrapped Gift, you will find journeys from mental illness to recovery, from heartbreak to heart growth, from hopelessness to empowerment, and from the ocean to the stars. In these pages, Juniper takes heavy, emotional raw material and weaves it into stunning, relatable poetry you'll long to share with friends and loved ones. This collection is a reminder that broken pieces make the most beautiful mosaics, and that all of us possess the power to bloom even after a harsh winter.
About the Author
Emily Juniper is a New York based poet and author. She writes about mental health, relationships, nostalgia, and her experience coming out as an adult. When she's not listening to broody music and writing, she can be found cuddling with her rescue dog, going on nature walks, hiking in the Adirondacks, and interacting with her readers on social media where you can find her under the moniker @evergreen.reveries.