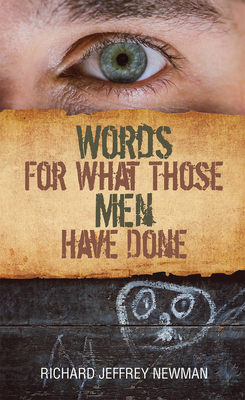 Words for What Those Men Have Done (Essential Poets #250) (Paperback)
Guernica Editions Inc, 9781771832090, 128pp.
Publication Date: September 15, 2017
* Individual store prices may vary.
Description
The poems in Words for What Those Men Have Done explore how the experience of surviving childhood sexual violence, coupled with the explicitly feminist commitment never to stand on the same side of sexual and gender politics as the men who violated me, has informed the way I choose to live my life. As such, the book is not a "survivor's memoir" in poetic form; it's goal is not arrive at a moment of transcendent healing, though there are moments of healing throughout the book. Rather, Words for What Those Men Have Done reveals what it feels like to hold myself accountable -- personally, politically, culturally, and socially -- in how I live my life as a man.
About the Author
As a poet and essayist, Richard Jeffrey Newman's work explores the impact of feminism on his life as a man. As a co-translator of classical Persian poetry, he writes about the impact of that canon on our contemporary lives. His most recent books are For My Son, A Kind of Prayer (Ghostbird Press 2016) and the translation The Teller of Tales: Stories from Ferdowsi's Shahnameh (Junction Press 2011). He is also the author of The Silence of Men (Cavankerry Press 2006). His poems, essays, and translations have appeared in a wide range of publications. He is Professor of English at Nassau Community College in Garden City, NY, where he also serves as secretary of his faculty union.
Praise For Words for What Those Men Have Done (Essential Poets #250)…
"Richard Jeffrey Newman's poems are never less than intimate, often powerfully explosive, clear-eyed portraits of a life: his and those of the different people who have affected him. Kin, spouse, son, friends, even strangers on the street make up the dramatis personae of Words For What Those Men Have Done. Among the themes here are sex, death, birth, abuse, and being Jewish. Newman sidesteps sentimentality easily to reveal the strictures -- and structures -- that both govern and determine his waking hours. In many poems, he explores how dreams form a deeply rooted part of his being. One man has etched these words into his, our, conscience: cause for meditation and celebration." — Luis H. Francia, author of Tattered Boat
or
Not Currently Available for Direct Purchase