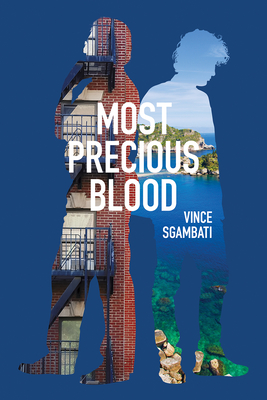 Most Precious Blood (World Prose #2)
Paperback

* Individual store prices may vary.
Description
Fans of Anne Tyler's quirky characters and her attention to family life, or Pete Hamill's depiction of diverse, ethnic, urban neighborhoods will connect to Most Precious Blood, set in the eleventh-hour of a declining Italian-American neighborhood where complex and often destructive loyalties have dire consequences. Hard Luck Lenny is the quintessential good son, brother, and father, and he fears a calamity will derail his son's future the way his own dreams were derailed years ago, but Frankie is preoccupied with thoughts of Gennaro DiCico, the son of a small-time mobster. Lenny's fears are realized when a cabdriver's son avenges his father's murder.
Praise For Most Precious Blood (World Prose #2)…
"Sgambati paints a vivid portrait of Italian-American life in present day Queens where the past weighs heavier than the present. At once tragic and redemptive, Most Precious Blood is essentially a story of the messy way love, community and family play out and the price we pay for connection." — Trebor Healey, Lambda award-winning author of A Horse Named Sorrow and Faun.
Guernica World Editions, 9781771833066, 278pp.
Publication Date: March 1, 2018
About the Author
Vince Sgambati's family owned and operated an Italian-American grocery store similar to Lasante's. Though a work of fiction, the soul of Most Precious Blood is drawn from Vince's experiences, and like most of Lenny Lasante's childhood friends and siblings, Vince moved on, but often returned to reclaim some lost flavor of ethnicity. His short stories and creative nonfiction have appeared in journals and anthologies and have been recognized by the Nimrod Literary Awards: the Katherine Anne Porter Prize for Fiction and the Saints and Sinners Short Fiction Contest (2013 & 2016). Most Precious Blood is his first novel. Vince makes his home in the Finger Lakes area of Central New York and in Manhattan.