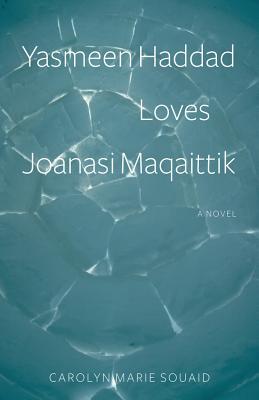 Yasmeen Haddad Loves Joanasi Maqaittik (Paperback)
Baraka Books, 9781771861243, 300pp.
Publication Date: November 15, 2017
* Individual store prices may vary.
Description
A 23-year-old woman enters a whole new world of attraction in a community struggling with generations of loss of land and culture. Yasmeen's tradition-bound mother wants her to stay in Montreal, get married, and have babies. But the young Syrian-Canadian wants more. Her appetite for adventure leads her to a teaching job in the northern Quebec village of Saqijuvik. Eager to adopt her new home and its Inuit inhabitants, Yasmeen embraces every experience that comes her way: camping on the tundra, hunting for ptarmigan, sewing with the local ladies. She plunges into her northern adventure, no holds barred. But it's 1983 and instead of the ideal, pristine Arctic Yasmeen imagined, she uncovers a contradictory world of igloos and pool halls, Sedna and Jesus, raw caribou and alcohol. In the middle of everything is Joanasi, a beautiful but volatile man who leads her into territory that is almost as unsettling as the land itself.
About the Author
Carolyn Marie Souaid is the author of seven poetry collections, most recently This World We Invented (Brick Books, 2015). She has performed at festivals and literary events in Europe, Canada and the U.S. and her work has been translated into French, Arabic, Spanish and Slovenian. Blood is Blood, a videopoem written and produced with Endre Farkas, won a top prize at the 2012 Zebra Poetry Film Festival in Berlin. She has been shortlisted for the A.M. Klein Prize and the Pat Lowther Memorial Award and is the recipient of numerous arts grants, including a residency at the Banff Centre in 2013.
Praise For Yasmeen Haddad Loves Joanasi Maqaittik…
About her poetry: "Montreal-based Carolyn Marie Souaid has written a gorgeous book of poetry celebrating life and, in particular, a life dedicated to the arts. Deeply meditative, insightful and moving—and delightfully inflected by visual and other art techniques (...) Souaid is particularly adept at portraiture, shading in characters in light of their surroundings." —Mariianne Mays' review of This World We Invented.
"Souaid's sentences are straightforward and remarkably clear in their depictions. Her language naturally pairs with the physicality of the story . . . Indeed, dualities and contrasts are the driving force of the novel. Unsettling realism is enhanced by Souaid's understanding of the complications of race and complicity." —Constance Augusta A. Zaber, Foreword Reviews
"Carolyn Marie Souaid's first novel is rooted in a deep engagement with Inuit culture . . . . Souaid's layered portrait of [Joanasi] is crucial to the book's ultimate effectiveness . . . Yasmeen Haddad Loves Joanasi Maqaittik is the lyrical and absorbing result of a sincere mission to come to grips with another culture. That it took decades to commit to the writing is a tale in itself." —Ian McGillis, Montreal Gazette

"I have been telling my friends about your book. I want to say 'bravo' and thank you. You have a keen eye on spirit and culture. Yasmeen exists in many forms and Joanasi's treatment of her evokes memories of my own personal journey in a sadly unsuccessful marriage. Her inevitable realization of the nature of her relationship with Joanasi is agonizingly sharp. Even Pasha, Joanasi's mother, made me reflect on women I have met and known in my life. She does what many a mother of a Joanasi would do in real life. Yes, I thoroughly enjoyed your book." —Ida L. Saunders, Reader from Kuujjuaq
or
Not Currently Available for Direct Purchase