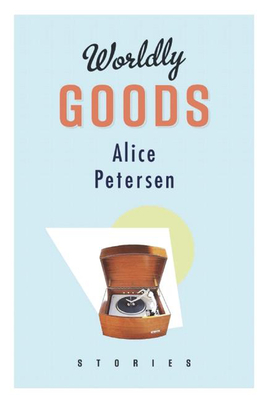 Worldly Goods
Paperback

* Individual store prices may vary.
Description
"Assured and stylistically confident ... Petersen's knowledge of and precise language for subjects such as natural history, the domestic arts, and music add to the classical feel of these stories, set all around the English-speaking Commonwealth. Crisp sentences and slightly old-fashioned vocabulary combine gratifyingly with evocative visual imagery to make this collection a pleasure to read."--Publishers Weekly, starred review
"Worldly Goods is a multi-faceted diamond: its carbon base is the stuff of life, and its reflective power is dazzling. Petersen can take a small event and in a few pages create an entire world ... a writer this good needs to be read."--Quill & Quire, starred review
"What a thrill to follow a writer from promise to fulfillment. Alice Petersen's debut collection of short stories ... marked her as a young writer to watch. This] collection, Worldly Goods, more than delivers."--Montreal Review of Books
"Alice Petersen writes as eloquently about the natural world as she does about the world of human emotion and desire."--David Bezmozgis, author of The Free World
These lyrical, open-eyed stories are set in North America, England, and the author's native New Zealand. With a focus on marriage, family, and the moral complexities that arise from these relationships, Alice Peterson's fiction evokes the best of Katherine Mansfield and Alice Munro.
Alice Petersen's first book, All the Voices Cry, won the QWF Award for Best First Book. Born in New Zealand, she now lives and works in Montreal, Quebec.

Biblioasis, 9781771960809, 176pp.
Publication Date: June 14, 2016