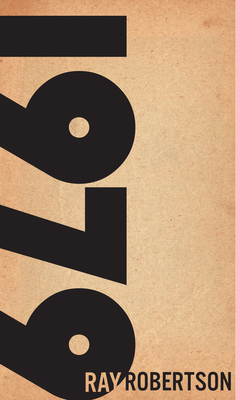 1979 (Paperback)
Biblioasis, 9781771960960, 250pp.
Publication Date: April 24, 2018
Description
Tom Buzby is thirteen years old and lives in Chatham. Set in the year that real newspaper headlines told of the rise of Reagan and North America's hard turn to the right, 1979 is a novel of innocence not so much lost as smashed, and experience gained the hard way, the kind that brands memories forever and permanently changes lives.
About the Author
Ray Robertson is the author of the seven novels Home Movies, Heroes, Moody Food, Gently Down the Stream, What Happened Later, David, and I Was There the Night He Died, as well as three collections of non-fiction, Mental Hygiene: Essays on Writers and Writing, Why Not?: Fifteen Reasons to Live, and most recently, Lives of the Poets (with Guitars).
Advertisement