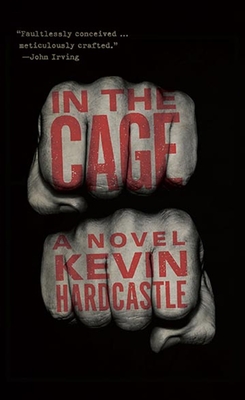 In the Cage (Paperback)
Biblioasis, 9781771961479, 310pp.
Publication Date: October 10, 2017
* Individual store prices may vary.
Description
"The architecture of this first novel is faultlessly conceived; the construction of the storytelling is meticulously crafted. Hardcastle has an abiding sympathy for the neglected rural poor."--John Irving, author of The Cider House Rules
" Debris] has its own strong voice . . . smoothly connected by uncompromising settings and Hardcastle's authentic, plainspoken country-noir voice, the 11 stories collected here will appeal to fans of gritty, back-country crime fiction, even those who typically shun short stories."--Booklist
Daniel is one of the most feared cage fighters in Mixed Martial Arts, closing in on greatness until an injury ruins his career. Forced back to his rural hometown with his career derailed, he slips into the criminal underworld, moonlighting as muscle for a mid-level gangster he has known since childhood. Battling a cycle of rural poverty, Daniel and his wife Sarah struggle to secure a better life for their daughter, but in this violent and unpredictable world of back-country criminals and county cops, Daniel sparks a conflict that can only be settled in blood. Written in spare, muscular prose, In the Cage penetrates the heart of what it means to endure life in the underclass, revealing the small joys found there.
Kevin Hardcastle's debut collection of short stories, Debris (Biblioasis, 2015), won the 2016 Trillium Book Award. Hardcastle lives in Toronto.
About the Author
Kevin Hardcastle's stories have appeared in Shenandoah, The Walrus, The New Quarterly, The Malahat Review, EVENT, PRISM International, and Joyland. His work has been anthologized in Best Canadian Stories, and twice in The Journey Prize Stories. His debut collection of short stories Debris (Biblioasis, 2015) won the 2016 Trillium Book Award. Hardcastle lives in Toronto.