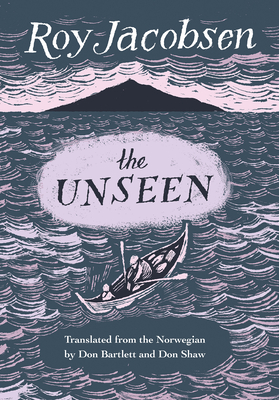 The Unseen (Biblioasis International Translation #31) (Paperback)
Biblioasis, 9781771963190, 272pp.
Publication Date: April 7, 2020
* Individual store prices may vary.
Description
Shortlisted for the 2017 International Man Booker Prize
Shortlisted for the 2018 International Dublin Literary Award
Islanders are never afraid, if they were, they wouldn't be able to live here. Born on the Norwegian island that bears her name, Ingrid Barr y's world is circumscribed by storm-scoured rocks and the moods of the sea by which her family lives and dies. But her father dreams of building a quay that will end their isolation, and her mother longs for the island of her youth, and the country faces its own sea change: the advent of a modern world, and all its attendant unpredictability and violence. Brilliantly translated into English by Don Bartlett and Don Shaw, The Unseen is a profoundly moving exploration of family, resilience, and fate.