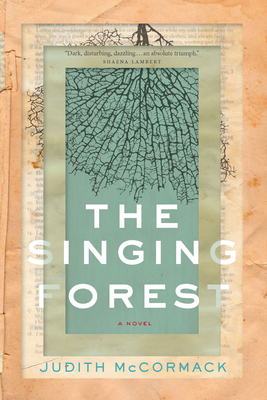 The Singing Forest
Paperback

* Individual store prices may vary.
Description
A NYT Book Review Best Historical Fiction Book of the Year
The Singing Forest blends thought-provoking reflections on the moral reckoning of war crimes with ... a young woman's attempts to decode her eccentric professional and personal families.--Alida Becker, New York Times
In attempting to bring a suspected war criminal to justice, a lawyer wrestles with power, accountability, and her Jewish identity.
In a quiet forest in Belarus, two boys stumble across a long-kept secret: the mass grave where Stalin's police secretly murdered thousands in the 1930s. The results of the subsequent investigation have far-reaching effects, and across the Atlantic in Toronto, Leah Jarvis, a lively, curious young lawyer, finds herself tasked with an impossible case: the deportation of elderly Stefan Drozd, who fled his crimes in Kurapaty for a new identity in Canada. Leah is convinced of Drozd's guilt, but she needs hard facts. She travels to Belarus in search of witnesses only to find herself asking increasingly complex questions. What is the relationship between chance, inheritance, and justice? Between her own history--her mother's death, her father's absence, the shadows of her Jewish heritage--and the challenges that now confront her?
Beautiful and wrenching by turns, The Singing Forest is a profound investigation of truth and memory--and the moving story of one man's past and one woman's determination to reckon with it.
Biblioasis, 9781771964319, 302pp.
Publication Date: November 9, 2021
About the Author
Judith McCormack was born in Evanston, and grew up in Toronto, with several years in Montreal and Vancouver. She is Jewish through her mother, and her maternal grandparents came from Belarus and Lithuania, with her father contributing his Scots-Irish heritage. Her writing has been shortlisted for the Writers' Trust Fiction Prize, the Commonwealth Writers' Fiction Prize, the Journey Prize and the Amazon First Novel Award, and her stories have appeared in the Harvard Review, Descant, The Fiddlehead, Coming Attractions andBest Canadian Stories. She also has several law degrees, which first introduced her tostory-telling, and she is a recipient of the Law Society Medal and The Guthrie Award for access to justice.