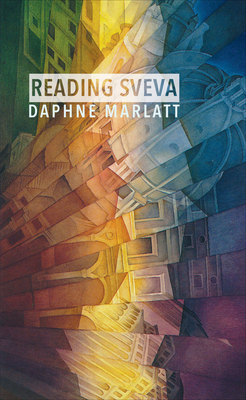 Reading Sveva (Paperback)
Talonbooks, 9781772010169, 88pp.
Publication Date: November 8, 2016
* Individual store prices may vary.
Description
Reading Sveva is award-winning author Daphne Marlatt's response to the life and paintings of Sveva Caetani, an Italian migr who grew up in Vernon, British Columbia. Daughter of an Italian prince, leftist, and scholar of Islam, Sveva grew up with the multilingual and highly cultured European traditions of her parents who moved to Vernon in 1921, when Fascism was on the rise in Italy. At age eighteen, after her father's death in 1939, Sveva was forced into home-seclusion for twenty-five years with her grieving mother. When her mother died, she entered the community of Vernon and flourished as a high school teacher and respected painter. Her life experiences took the form of an extensive series of dry-brush paintings modelled on the structure of Dante's Divine Comedy, as well as poems and philosophical commentary. Marlatt's lasting interest in the lives of immigrants to the West Coast continues in Reading Sveva, a thoughtful collection of ekphrastic and lyric poems that respond to Sveva's insular life, the late beginnings of her artistic grown in 1960, and the meaning of home. Bringing her own perspective as an immigrant and as a woman, Marlatt illuminates the life of this forgotten female artist whose work is a testament to the struggle of the female artist, and the search for a sense of belonging.
About the Author
Daphne Marlatt was born in Melbourne in 1941 and spent much of her childhood in Malaysia before emigrating to Canada in 1951. Marlatt was at the centre of the West Coast poetry movement of the 1960s, studying at the University of British Columbia and with many of Donald Allen's New American Poets, most notably Robert Creeley and Robert Duncan. Much of her postmodernist writing would be attuned to the adjustments, struggles, and accomplishments of immigrants. While Marlatt attended UBC (1960-1964), her literary associations with the loosely affiliated Tish group encouraged her non-conformist approach to language and etymological explorations. She was a co-founding editor of two literary magazines: periodics and Tessera. She co-edited West Coast Review, Island, Capilano Review, and TISH. In 2004 she was appointed as the first writer-in-residence at Simon Fraser University in three decades. She directed the Fiction stream of the Banff Writing Studio from 2010 to 2012. Her early writing includes prose narratives on the Strathcona neighborhood of Vancouver and of the former Japanese-Canadian fishing village of Steveston, and several poetry books. Selected Writing: Network is a collection of her prose and poetry, published in 1980. More of her writing can be found in The New Long Poem Anthology, 2nd edition (2000), edited by Sharon Thesen. Daphne Marlatt's This Tremor Love Is (2001) is a memory book - an album of love poems spanning twenty-five years, from her first writing of what was to become the opening section, A Lost Book, to later, more recent sequences. Marlatt has been a featured poet on the Heart of a Poet series, produced in conjunction with Bravo! TV. Her recent work includes The Gull, the first Canadian play staged in the ancient, ritualized tradition of Japanese noh theatre, and winner of the prestigious 2008 Uchimura Naoya Prize. In 2006, Marlatt was appointed to the Order of Canada in recognition of a lifetime of distinguished service to Canadian culture. In 2009, she was awarded the Dorothy Livesay Prize for Poetry, for her innovative long poem The Given, and in 2012 she received the George Woodcock Lifetime Achievement Award.