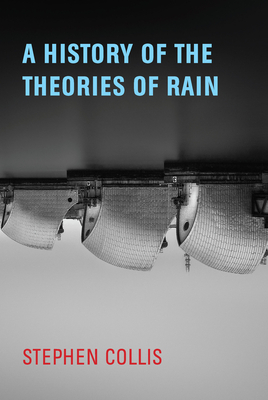 A History of the Theories of Rain
Paperback

* Individual store prices may vary.
Description
A History of the Theories of Rain explores the strange effect our current sense of impending doom has on our relation to time, approaching the unfolding climate catastrophe through its dissolution of the categories of "man-made" and "natural." How do we go on with our daily lives while a disastrous future impinges upon every moment?
Stephen Collis provides no easy answers and offers no simple hope. Instead, he probes our current state of anxiety with care, humour, and an unflinching gazing into the darkness we have gathered around ourselves. Asking what form a resistance to the tenor of these out-of-joint times might take, A History of the Theories of Rain explores the links between climate's "tipping points" and the borders constraining the plants, animals, and peoples forcibly displaced by a radically altered world ecology.
Talonbooks, 9781772012880, 112pp.
Publication Date: April 6, 2021
About the Author
Dubbed the most dangerous poet in Canada, Stephen Collis is the author of a dozen books of poetry and prose, including The Commons (Talonbooks 2008), the BC Book Prize winning On the Material (Talonbooks 2010), Once in Blockadia (Talonbooks 2016) and Almost Islands: Phyllis Webb and the Pursuit of the Unwritten (Talonbooks 2018). In 2019 he was awarded the Latner Writers' Trust of Canada Poetry Prize in recognition of his body of work. He lives near Vancouver, on unceded Coast Salish Territory, and teaches poetry and poetics at Simon Fraser University.