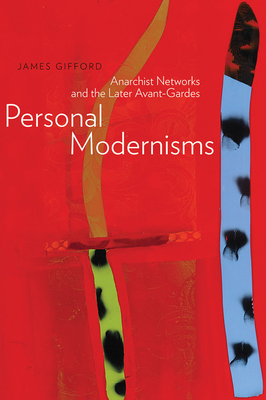 Personal Modernisms
Anarchist Networks and the Later Avant-Gardes
Paperback

* Individual store prices may vary.
Description
Gifford's invigorating work of metacriticism and literary history recovers the significance of the lost generation of writers of the 1930s and 1940s. He examines how the Personalism of anarcho-anti-authoritarian contemporaries such as Alex Comfort, Robert Duncan, Lawrence Durrell, J.F. Hendry, Henry Miller, Elizabeth Smart, Dylan Thomas, and Henry Treece forges a missing link between Late Modernist and postmodernist literature. He concludes by applying his recontextualization to four familiar texts by Miller, Durrell, Smart, and Duncan, and encourages readers to re-engage the lost generation using this new critical lens. Scholars and students of literary modernism, twentieth-century Canadian literature, and anarchism will find a productive vision of this neglected period within Personal Modernisms.
University of Alberta Press, 9781772120011, 320pp.
Publication Date: September 24, 2014
About the Author
James Gifford is Professor of English and the director of the university core at Fairleigh Dickinson University in Vancouver.
or
Not Currently Available for Direct Purchase