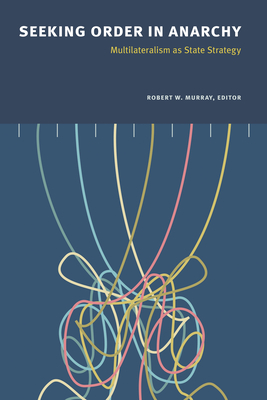 Seeking Order in Anarchy (Paperback)
Multilateralism as State Strategy
University of Alberta Press, 9781772121391, 328pp.
Publication Date: November 7, 2016
* Individual store prices may vary.
Description
The idea of multilateralism is not something that can be forced on states, nor does it come naturally to them. -Tom Keating
Seeking Order in Anarchy offers insights into both the theoretical foundations and the real-world outcomes of multilateralism in world affairs. Recognizing that Tom Keating's theories, though rooted in Canadian foreign policy, have a broader application in international relations, Robert W. Murray has assembled an array of interpretations of multilateralism and case studies examining its practical effects. Drawing from the insights of fourteen noted scholars and featuring an essay from Tom Keating himself, the volume examines the conditions that encourage states to adopt multilateral strategies, and the consequences of doing so in the context of increasingly complex global politics. Seeking Order in Anarchy is an important book for scholars, graduate students, policy makers, and anyone interested in how multilateralism functions in today's world.
About the Author
Robert W. Murray is vice-president, Research with the Frontier Centre for Public Policy and an Adjunct Professor at the University of Alberta in Edmonton.
or
Not Currently Available for Direct Purchase