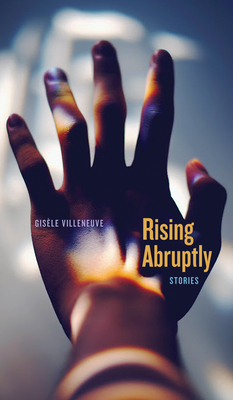 Rising Abruptly (Paperback)
Stories
University of Alberta Press, 9781772122619, 200pp.
Publication Date: August 22, 2016
* Individual store prices may vary.
Description
Lore has it that the jagged little peak reveals itself only when you stand on it. -From "Jagged Little Peak"
Gis?le Villeneuve's collection of mountain-based stories tests the elastic pull between passion and terror. Featuring daring, risk-taking girls and women, these smartly observed stories explore the myth and the mystery of mountains across the world, and the soaring human emotions evoked by them. A widely published Franco-Albertan writer, Villeneuve turned to her personal history to examine what lures urban dwellers to peaks and valleys. Through stories that play with form, language, and narrative, we discover mountains and women in different moods: enchanting, enigmatic, indifferent, yet utterly compelling. Rising Abruptly is perfect for anyone who climbs, loves a climber, enjoys sports literature, or simply glories in the allure of the mountains.
About the Author
Montr?al-born, Calgary-based Gis?le Villeneuve is a bilingual creative writer working in multiple genres. She has lived in London, England, and has travelled five continents. When not at her desk, she can be found roaming the Rockies.