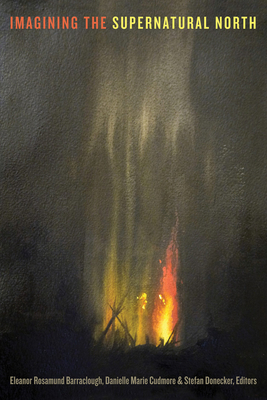 Imagining the Supernatural North (Paperback)
University of Alberta Press, 9781772122671, 296pp.
Publication Date: November 7, 2016
* Individual store prices may vary.
Description
The further north and north we go
Grow soot and witches evermo-Goethe
As polar regions become the focus of political and ecological controversies, scholars in the humanities and social sciences are turning their attention to the cultural meanings of Northernness. In this interdisciplinary collection, sixteen scholars from twelve countries explore the notion of the North as a realm of the supernatural. The North has long been associated with sorcerous inhabitants, mythical tribes, metaphysical forces of good and evil, and a range of supernatural qualities. It was both the sacred abode of the gods and a feared source of menacing invaders and otherworldly beings. Whether from the perspective of traditional Jewish lore or of contemporary black metal music, few motifs in European cultural history show such longevity. With their broad appeal, the themes of North and the supernatural will ensure Imagining the Supernatural North attracts a wide audience.
About the Author
Eleanor Rosamund Barraclough is a lecturer in medieval literature at Durham University in the UK. Danielle Marie Cudmore is a lecturer at Halmstad University in Sweden. Stefan Donecker is a research fellow at the Austrian Academy of Sciences in Vienna.
or
Not Currently Available for Direct Purchase