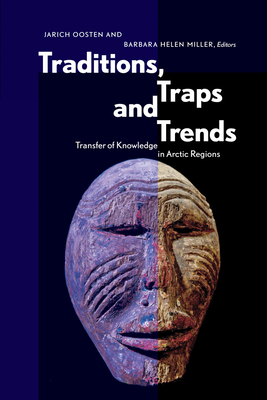 Traditions, Traps and Trends (Paperback)
Transfer of Knowledge in Arctic Regions
Polynya Press, 9781772123722, 352pp.
Publication Date: July 23, 2018
* Individual store prices may vary.
Description
The transfer of knowledge is a key issue in the North as Indigenous Peoples meet the ongoing need to adapt to cultural and environmental change. In eight essays, experts survey critical issues surrounding the knowledge practices of the Inuit of northern Canada and Greenland and the Northern S?mi of Scandinavia, and the difficulties of transferring that knowledge from one generation to the next. Reflecting the ongoing work of the Research Group Circumpolar Cultures, these multidisciplinary essays offer fresh understandings through history and across geography as scholars analyze cultural, ecological, and political aspects of peoples in transition. Traditions, Traps and Trends is an important book for students and scholars in anthropology and ethnography and for everyone interested in the Circumpolar North. Contributors: Cunera Buijs, Fr?d?ric Laugrand, Barbara Helen Miller, Thea Olsthoorn, Jarich Oosten, Willem Rasing, Kim van Dam, Nellejet Zorgdrager.
About the Author
Jarich Oosten (1945-2016) was emeritus professor of the department of Anthropology at Leiden University and the author of numerous publications. Barbara Helen Miller is an independent scholar focusing on traditional healing practice. She is the editor of Idioms of S?mi Health and Healing (UAP).