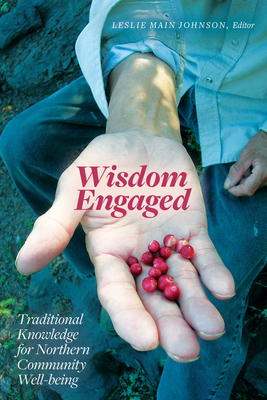 Wisdom Engaged (Paperback)
Traditional Knowledge for Northern Community Well-Being (Patterns of Northern Traditional Healing)
Polynya Press, 9781772124101, 424pp.
Publication Date: April 20, 2019
* Individual store prices may vary.
Description
Wisdom Engaged demonstrates how traditional knowledge, Indigenous approaches to healing, and the insights of Western bio-medicine can complement each other when all voices are heard in a collaborative effort to address changes to Indigenous communities' well-being. In this collection, voices of Elders, healers, physicians, and scholars are gathered in an attempt to find viable ways to move forward while facing new challenges. Bringing these varied voices together provides a critical conversation about the nature of medicine; a demonstration of ethical commitment; and an example of successful community relationship building. Contributors: Alestine Andre, Janelle Marie Baker, Robert Beaulieu, Della Cheney, Mida Donnessey, Mabel English, Christopher Fletcher, Fort McKay Berry Group, Annie B. Gordon, Celina Harpe, Leslie Main Johnson, Thea Luig, Art Mathews, Linda G. McDonald, Ruby E. Morgan, Keiichi Omura, Evelyn Storr (Inuvialuit Regional Corporation), Mary Teya, Nancy J. Turner, Walter Vanast, Darlene Vegh.
About the Author
Leslie Main Johnson is Professor of Anthropology at Athabasca University. She is an ethnographer and ethnobiologist who has worked with Indigenous peoples in northwestern Canada since the 1980s.