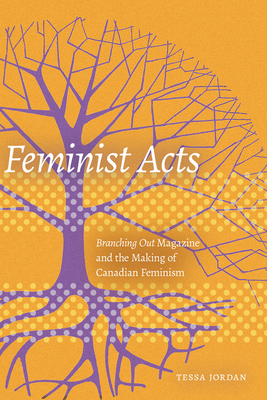 Feminist Acts (Paperback)
Branching Out Magazine and the Making of Canadian Feminism
University of Alberta Press, 9781772124842, 312pp.
Publication Date: November 1, 2019
* Individual store prices may vary.
Description
The history of Branching Out, Canada's first national second-wave feminist magazine, is the story of an upstart publication from the prairies that was read from coast to coast. It is also a story of political activism and community building. When it ceased publication in 1980, Branching Out had reached more readers than any similar periodical. Feminist Acts is an in-depth examination of feminist publishing, written to bring more Canadian voices into conversations about women's cultural production. A vital text of recuperation, the book draws on first-hand accounts from women who were there. It is a must-read for anyone interested in feminist activism, gender studies, Canadian cultural history, or publishing history.
About the Author
Tessa Jordan is a Vancouver-based researcher and educator whose work focuses on histories of Canadian feminism and the private sector's role in the fight for social justice and ecological sustainability.