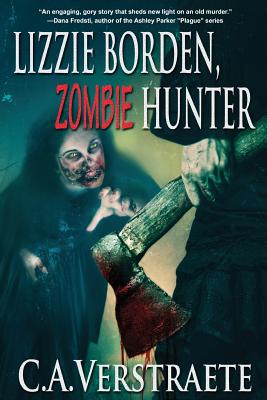 Lizzie Borden, Zombie Hunter (Paperback)
Imajin Books, 9781772232738, 210pp.
Publication Date: September 5, 2016
Other Editions of This Title:
Paperback (5/15/2018)
Paperback (5/22/2018)
* Individual store prices may vary.
Description
Every family has its secrets...
One hot August morning in 1892, Lizzie Borden picked up an axe and murdered her father and stepmother. Newspapers claim she did it for the oldest of reasons: family conflicts, jealousy and greed. But what if her parents were already dead? What if Lizzie slaughtered them because they'd become zombies?
Thrust into a horrific world where the walking dead are part of a shocking conspiracy to infect not only Fall River, Massachusetts, but also the world beyond, Lizzie battles to protect her sister, Emma, and her hometown from nightmarish ghouls and the evil forces controlling them.
About the Author
Christine (C.A.) Verstraete is an award-winning journalist who also enjoys writing fiction with a bit of a "scare." Her short stories have been published in anthologies and publications including, Happy Homicides 3, Mystery Weekly, Young Adventurers: Explorers, Heroes and Swashbucklers; Baby Shoes: 100 Stories by 100 Authors; Athena's Daughters, Feast of the Dead: Hors D'Oeuvres; 100 Doors to Madness; and in Timeshares, Steampunk'd, and Hot & Steamy: Tales of Steampunk Romance, DAW Books. She is also the author of a young adult novel, GIRL Z: My Life as a Teenage Zombie and books on dollhouse miniatures. When's she's not writing, (when is that?), Christine enjoys creating and collecting miniatures. Learn more at her blog, http: //girlzombieauthors.blogspot.com and her website, http: //cverstraete.com.
or
Not Currently Available for Direct Purchase