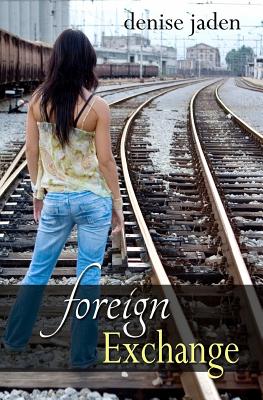 Foreign Exchange (Paperback)
Evernight Teen, 9781772330489, 328pp.
Publication Date: October 9, 2014
* Individual store prices may vary.
Description
Jamie Monroe has always played it safe. That is, until her live-for-the-moment best friend, Tristan, jets off to Italy on a student exchange program. Left alone with her part-time mother and her disabled brother, Jamie discovers that she is quite capable of taking her own risks, starting with her best friend's hotter-than-hot older brother, Sawyer. Sawyer and Tristan have been neighbors for years, but as Jamie grows closer to the family she thought she knew, she discovers some pretty big secrets-not only from her, but from each other. As she sinks deeper into their web of pretense, she suspects that her best friend may not be on a safe exchange program at all. Jamie sets off to Europe on a class trip with plans to meet up with Tristan, but when Tristan stops all communication, suddenly no one seems trustworthy, least of all the one person she was starting to trust-Sawyer.