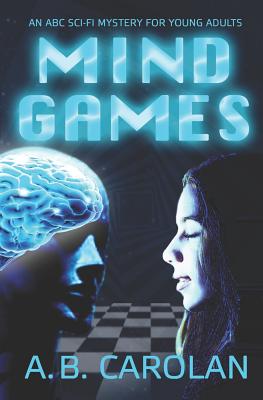 Mind Games (Paperback)
An ABC Sci-Fi Mystery for Young Adults
Carrick Publishing, 9781772421088, 228pp.
Publication Date: May 12, 2019
* Individual store prices may vary.
Description
Action and suspense await the reader in this young adult sci-fi mystery...When Della's foster father is murdered, she leaves their tough life ofthe Dark Domes on the planet Sanctuary, vowing to find his killer. Thefourteen-year-old girl learns to use her psi powers and makes new friendsamong normals, humans as well as ETs and androids, all of them helpingher with her quest.The reclusive and ageless A. B. Carolan lives in Donegal, Ireland, wherehe spends most of his time writing stories for young adults and adultswho are young at heart. There are rumors in Donegal that A. B. wasraised by leprechauns. He says they like to joke a lot there. Other rumorsin the Donegal area saying that he's a distant relative of the great Irishharpist and composer Turlough O'Carolan are more believable-he lovesO'Carolan's music. He is good friends with author Steven M. Moore andcommunicates with his American friend a lot, as all good collaboratorsmust do. Readers can reach him via the contact page at Steve's website, http: //stevenmmoore.com.What one reviewer said about the author's previous book, The Secret ofthe Urns: "A. B. Carolan creates a story of a young girl approaching adulthoodon a remote world. Ignored somewhat by her human family, she seeksfriendship with the native Fistian culture, and has a best friend amongthem. The book is an interesting read for young adults and somewhatolder adults.... It is a tale of good and bad, and cultural perceptions anddifferences. A good story and message in our current times."-DebraMiller in her Amazon review.