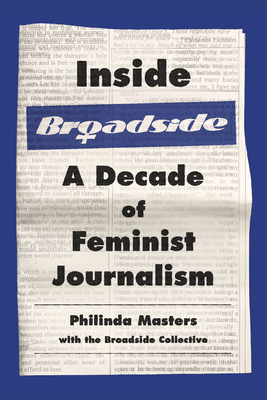 Inside Broadside (Paperback)
A Decade of Feminist Journalism
Second Story Press, 9781772601121, 350pp.
Publication Date: October 29, 2019
* Individual store prices may vary.
Description
Broadside: A Feminist Review was a groundbreaking Canadian feminist newspaper between 1979 and 1989. While Broadside paid attention to everything from feminists making art to street activism, it also covered the mainstream, from pop culture to peacemaking. It uncovered the work of female artists, and it developed challenging and risky new ideas, all the while participating in the day-to-day organizing of a grassroots movement. Broadside helped reinvent journalism to make room for a feminsit voice. Inside Broadside looks at the impact of the newspaper on the lives women.Through a selection of key articles the book explores the issues and events, the conflicts and controversies, and the debates and discoveries of feminist theory and activism that formed the context and content of that exciting decade. Highlights include Susan Cole interviewing Gloria Steinem, as well as writing by Margaret Atwood, Susan Crean, June Callwood, Marian Engel, Michele Landsberg and others.