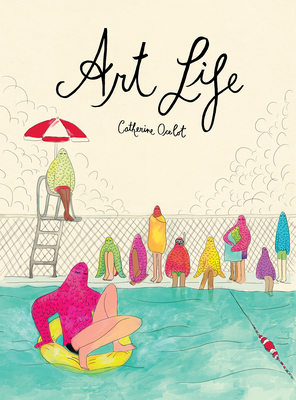 Art Life
Paperback

* Individual store prices may vary.
Description
Winner of the Best Graphic Novel in Quebec 2018
Catherine Ocelot wonders about her place as an artist, digging into the layers of what it means to live this Art Life. In her search for answers, she talks with seven artists from different disciplines who express their doubts, their struggles, their ambitions and their sometimes-wise and sometimes-funny observations. The author stages these encounters with finesse and wit, and echoes them with scenes from her own life. Art Life is a tragicomic tale tinged with fantasy that explores the impact of others on oneself, led by an artist who slowly comes to understand herself.
Bdang, 9781772620467, 208pp.
Publication Date: April 14, 2020
About the Author
Catherine Ocelot is a Montreal-based cartoonist originally from Quebec City. Beginning her career at the CBC as a designer and art director, she has collaborated on a variety of television, publishing and, occasionally, performance projects. Her work explores communication: our ways of speaking to one another, and the influence people have on each other. She brings to light the wondrous and sad moments that are woven into the fabric of relationships, with a playful melancholic humour. Art Life is her third book and first in English.