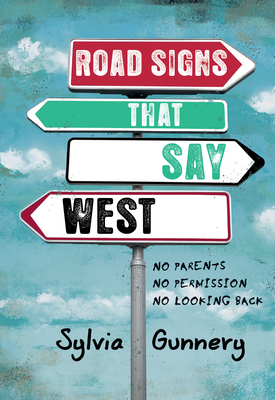 Road Signs That Say West
Paperback

* Individual store prices may vary.
Description
It's Hanna's wild idea, of course: take their mom's car, pack up the tent, and drive across the country. Just three sisters, one guitar, and a coast-to-coast highway. They can be home again before their parents are back from Europe. She doesn't say she wants to forget about what happened in Italy, and at university. Claire doesn't say she keeps having nightmares about her friend's recent suicide. Megan doesn't say much, unless it's a complaint. But maybe they all feel, somehow, that this is their one chance to do something together, something big, before time begins to scatter them. With empathy and insight, Sylvia Gunnery writes an engaging summer read about three sisters navigating the difficult roads of adolescence, trauma, secrets, shame, and fear for the future. Peopled with chance encounters and warmed with fireside heart-to-hearts, Road Signs that Say West is a compelling ride through real life.
Pajama Press, 9781772780239, 216pp.
Publication Date: May 1, 2017