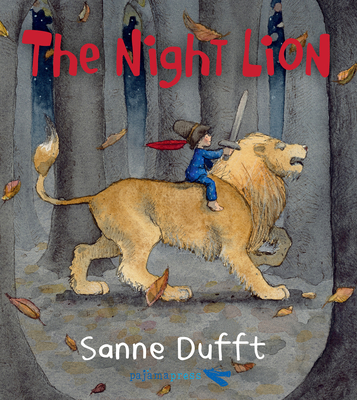 The Night Lion (Hardcover)
Pajama Press, 9781772780413, 32pp.
Publication Date: February 27, 2018
* Individual store prices may vary.
Description
From rising star Sanne Dufft comes a richly illustrated picture book about nighttime fears, a grandmother's love, and the power of a child's imagination. Morgan, an endearing tousle-haired little boy, feels big and strong during the day with his tall hat and his toy sword. But at night, when he dreams that a robber is coming through the woods to take these precious possessions, all of Mom's assurances that "there is no robber" are not enough to ease his fears. Then Nana brings Morgan a stuffed toy lion, because everybody needs a lion sometimes - and because sometimes, fears in a child's mind can only be conquered with the imagination. That night, Morgan rides a life-sized Night Lion into the woods and together they drive the robber far away. Comforting watercolor illustrations soothe any scary scenes, and the magical Night Lion will find an instant welcome in young readers' hearts.