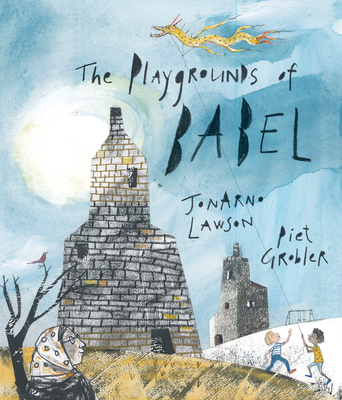 The Playgrounds of Babel (Hardcover)
Groundwood Books, 9781773060361, 32pp.
Publication Date: August 6, 2019
* Individual store prices may vary.
Description
This unusual, thought-provoking story begins with an old woman telling a tale to a group of children in a playground. One of the boys can't understand what she is saying, so another offers to translate. The old woman's tale is inspired by the Tower of Babel story: In the days when everyone spoke the same language, the people built a tower to reach God. But God was annoyed and sent a dragon to destroy the tower, then created new languages for everyone so that they couldn't understand each other. Fortunately, two little girls find a way to communicate through song.
Told entirely through dialogue, moving back and forth between the old woman's tale and the exchange between the two boys, this original, sometimes funny story raises questions about what divides us and what brings us together, in spite of all our differences -- it is the power of song in this case, which ultimately brings hope.
Piet Grobler brings a masterful visual interpretation to this layered story, rendering the old woman and children in the playground in monochromatic tones and the characters in the old woman's tale in a na ve style with vibrant color, complete with incomprehensible languages in hand-drawn speech balloons.
An author's note explains JonArno Lawson's inspiration for the story.