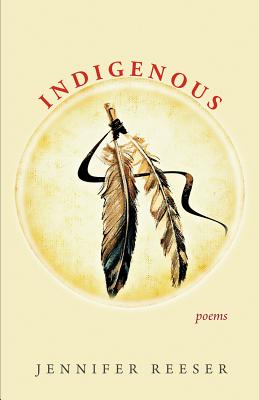 Indigenous
Paperback

* Individual store prices may vary.
Description
Poetry. Native American Studies. Jennifer Reeser's INDIGENOUS is, by turns, a celebration of her Native American heritage and a lamentation decrying the social injustice and tragedies endured. Through Reeser's sublime craft and formal prowess, ancestral memories and spirits--both the immediate and the historical--are visited with chants, prayers, or rituals: be it imagined, culled, or translated in the backdrop of history, myth, and lore. Reeser also immerses us in her mixed-race heritage, in the bloody war / Inside of me, between the Red and White. This collection is as uniquely inspirational and thought-provoking as it is fun--a collection not to be missed. The beauty of this collection of poems is the way it uses every device capable of reaching the reader. These poems go behind the familiar: Wounded Knee, the Trail of Tears, figures such as Sequoyah and Chief Joseph; past the artifacts, legends, and folkways encountered through reading and travels across America, to the intimate details of a specific family and their lives and world seen from the inside. They give, as our literature seldom does, moral weight to the real and living representatives of those nations, rather than to the romanticized or demonized figures imagined by film. In all, INDIGENOUS is more than simply a good read, or a compelling account of events we need to know better: it's an addition to our national literature by Jennifer Reeser--an accomplished poet who knows, and understands intimately, what she is so generously sharing in her work.--Rhina P. Espaillat Jennifer Reeser's new book of poems, INDIGENOUS, provokes a strange sensation in the reader: an alien yet familiar landscape peopled with recurring characters, the mingling ghosts of history haunting the here and now and reanimating the myth and lore of her folk, both tragic and comic--as inseparable from Reeser's imagination as they are from her blood. Each poem enters into dialogue with the reader even as it maintains an ongoing conversation of sound and sense with the other poems in the collection, a steady, sturdy examination of essential tensions: what it means to be a descendant of the First Nations, an heir to Christian grace, and a poet writing in modern American. Already a master of poetic forms, Reeser has reapplied her talent in what amounts to a major development in her repertoire, bringing the reader to that Native American borderland of the heart that has apparently been a major part of her life, but a part we've only seen in glimpses up to now.--Joseph O'Brien.
Able Muse Press, 9781773490236, 148pp.
Publication Date: May 3, 2019