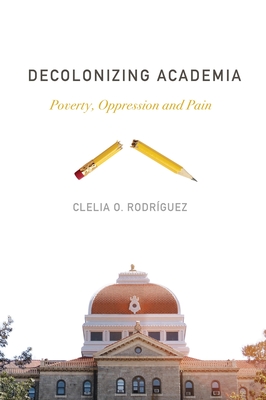 Decolonizing Academia
Poverty, Oppression and Pain
Paperback

* Individual store prices may vary.
Description
Poetic, confrontational and radical, Decolonizing Academia speaks to those who have been taught to doubt themselves because of the politics of censorship, violence and silence that sustain the Ivory Tower. Clelia O. Rodríguez illustrates how academia is a racialized structure that erases the voices of people of colour, particularly women. She offers readers a gleam of hope through the voice of an inquisitorial thinker and methods of decolonial expression, including poetry, art and reflections that encompass much more than theory.
In Decolonizing Academia, Rodríguez passes the torch to her Latinx offspring to use as a tool to not only survive academic spaces but also dismantle systems of oppression. Through personal anecdotes, creative non-fiction and unflinching bravery, Rodríguez reveals how people of colour are ignored, erased and consumed in the name of research and tenured academic positions. Her work is a survival guide for people of colour entering academia.
Fernwood Publishing, 9781773630748, 150pp.
Publication Date: October 29, 2018