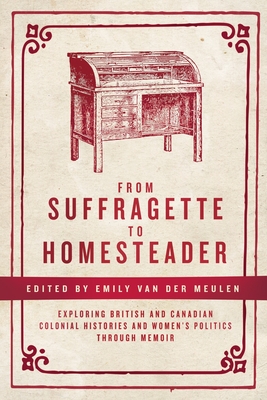 From Suffragette to Homesteader (Paperback)
Exploring British and Canadian Colonial Histories and Women's Politics Through Memoir
Fernwood Publishing, 9781773631264, 204pp.
Publication Date: December 1, 2018
* Individual store prices may vary.
Description
From Suffragette to Homesteader opens a unique window into the past. Central to this book is a powerful memoir written in 1952 by Ethel Marie Sentance as an anniversary present for her husband, Clarence. The memoir begins in 1883 and details Ethel's early life in a small English village. Frustrated with women's social and political inequality, Ethel became a suffragette in her early twenties. She participated in meetings and rallies, sold suffrage newspapers, and was eventually jailed for breaking a window at a protest. In 1912, her life changed considerably when she married and relocated to the Saskatchewan prairies to become a homesteader and settler.
Surrounding Ethel's memoir are chapters by leading historians and life-writing scholars that provide further analysis and context, exploring topics within and beyond those written about by Ethel. Together, the chapters in this book tell a compelling story of early and mid twentieth century social justice advocacy, women's and feminist histories, struggles for gender equality, and the farmworker and homesteader experience. At the same time, the book is also a story of imperialism and the British Empire, race and class, and settler colonialism.