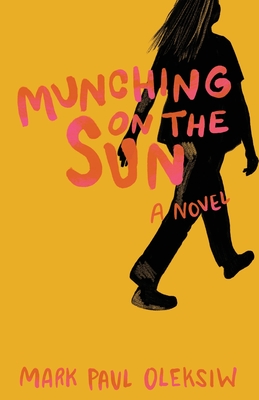 Munching on the Sun
Paperback

* Individual store prices may vary.
Description
Finalist for The Wishing Shelf Book Awards (Teen and Young Adult)
She was the girl he'd never forget. Now she's the past he can't escape.

At first glance, Lukas Wunand has it made. As a rising star at a prestigious university with lots of friends and career options, Lukas could reinvent himself a thousand times if he wanted to. More importantly, he could try to forget his deep friendship with Kara, an immigrant and newcomer to his old neighborhood-and the confusion and betrayal she left in her wake.
The problem is that Lukas has seen Kara, on campus, even though she's supposed to be oceans away.
Or did he?
When a series of disturbing incidents put the student body on edge, Kara's reappearance triggers Lukas' growing erratic behavior. But his obsession with his teenage memories of her could cost him the tenuous friendships he's already strained to the breaking point. Lukas needs to find Kara-or at least a flesh-and-blood explanation-before he loses sight of what's real entirely and who he truly is.
Set in the 90s with hints of grunge culture, Munching on the Sun takes the reader on a winding road to the truth in this suspense-fueled, psychological story.
Mark Paul Oleksiw, 9781775111122, 296pp.
Publication Date: September 6, 2018