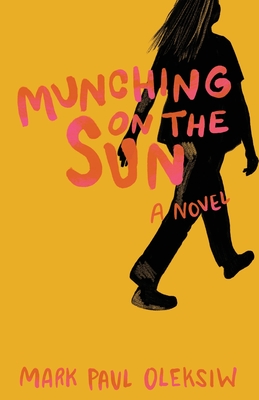 Munching on the Sun (Paperback)
Mark Paul Oleksiw, 9781775111122, 296pp.
Publication Date: September 6, 2018
* Individual store prices may vary.
Description
The shadow of Lukas Wunand's darkened soul haunts the Faculty of Business at prestigious St. Peter's University. Lukas is both an icon and enigma to his fellow students. One morning, Lukas sees a girl from his early teens, Kara. Or does he? Long buried emotions begin to rise. On a campus unnerved by a string of unsolved assaults against women, Lukas' behavior grows more anarchic and worrisome to friends as graduation approaches. What hold does the mere memory of Kara have on Lukas?
The story of Lukas Wunand does not begin nor end with his climatic, drunken and bloodied one-man performance on a theatre stage in the wee hours of the morning. It begins with the hauntingly beautiful story of a young Lukas and the Hindi girl who one day shone a light into his soul.
Can Lukas' friends put the pieces together and save Lucas before it is too late or is Lukas doomed?
Munching on the Sun is more than a story of an idealist trying to survive. Lukas' tale of redemption, forgiveness, and love will steal your soul.