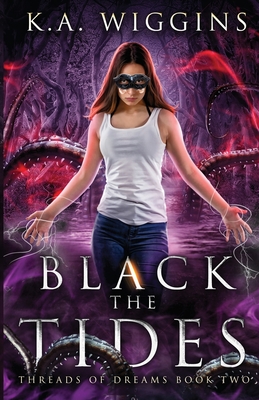 Black the Tides
Paperback

* Individual store prices may vary.
Description
Something deadly lurks below the surface . . .
Haunted by visions of those she failed to save from the Mara, Cole is determined to end the deadly nightmares once and for all.
But her hard-won confidence is shattered when she rushes into battle, only to find herself suddenly and inexplicably stripped of her powers.
With Ash and Cadence at her side, she embarks on a desperate quest through the monster-infested wilderness. If she can't restore her connection to the dreamscape before it's too late, her newfound friends won't be the only ones to pay the price.
But more than just monsters stand between Cole's last chance to save her city and everyone she cares about-and taking back the power to stop them just might cost her everything.
What happens when you release the hero within-and find out she isn't you?
The thrilling sequel to Blind the Eyes delivers riveting YA dark fantasy with a shockingly unexpected twist and a cliff-hanger ending.
Snowmelt & Stumps, 9781775162780, 244pp.
Publication Date: August 26, 2020