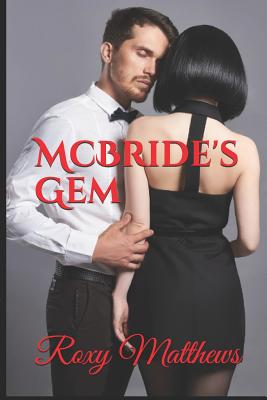 McBride's Gem
Paperback

* Individual store prices may vary.
Other Editions of This Title:
Paperback (3/26/2018)
Paperback (3/26/2018)
Paperback (7/24/2017)
Description
Hawk McBride and Randi Ronin could never have expected their chance encounter would be the beginning of the rest of their lives. Neither could they have foretold just how connected they both are in a scheme forged by three men with greed on their minds.However, these men will have a fight on their hands because Randi is no longer a pushover and Hawk is downright determined to protect the one thing he thought he'd never have again--true love.
Roxy Publications, 9781775287421, 270pp.
Publication Date: March 26, 2018
About the Author
Roxy Matthews is the author of several self published novels, Misery's Companion, Tools of Terror, From the Depths, and McBride's Gem. With several others due out this year. For over fifteen years at the keys, she worked to hone her skills. She wrote her own column for a local online newspaper, www.sootoday.com titled 'Stepping Stones' before moving onto higher ground with a stint in Suspense Magazine's 2010 edition. Over the years, she continued a steady trek through this difficult industry as she dabbled in short stories, earning a kudos and first place win with 'Watery Grave' and 'Euphoria'. Those wins would seal the deal for her, confirming what she always knew...she could make it, she just needed more time. She has since entered several more contests throughout the years, taking any and all advice she could to move forward. Today, you can watch her on her quest to best seller status with her upcoming releases 'Numb' and 'Second Time Sam', both releasing this year. "One day, I will make my way in this industry, however it may be, but I'll never step off the stones I began treading on over a decade ago. Instead, I will find my way across the path to where I was always meant to be." https: //www.facebook.com/YouWillLoveMyBooks/
or
Not Currently Available for Direct Purchase