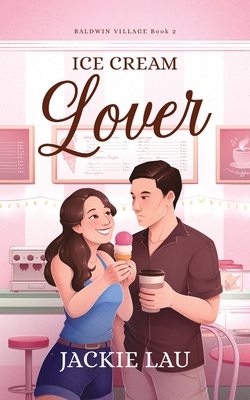 Ice Cream Lover
Paperback

* Individual store prices may vary.
Description
I hate ice cream. Ever since my fianc e left me at the altar and skewered me in her bestseller "Embrace Your Inner Ice Cream Sandwich: Finding the Positive You in a World of Negativity," I haven't been able to stomach the stuff.
Unfortunately, my five-year-old niece is a budding foodie and her favorite place in the world is Ginger Scoops, a cutesy Asian ice cream shop. Since I've been looking after my niece a lot lately, I've spent too much time there, sipping black coffee, refusing to eat ice cream, and trying not to look at the owner, Chloe Jenkins. Chloe is obnoxiously cheerful, and I can't stand her.
Naturally, I end up kissing her.
But I've sworn off women after the fiasco with my ex-fianc e, and I'm convinced I'm no good at relationships. Still, with Chloe I'm tempted to do the impossible: give love and ice cream another chance...
Jackie Lau Books, 9781775304784, 234pp.
Publication Date: June 4, 2019