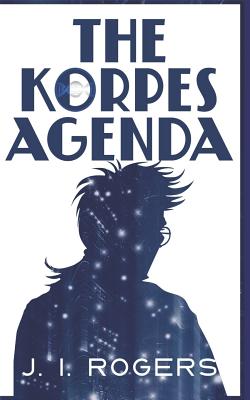 The Korpes Agenda
Paperback

* Individual store prices may vary.
Description
This is book 2 of "The Korpes File Series."
"Nash Korpes has officially escaped the clutches of Korlune Military Research and Development by securing the patronage of William Harlo and landing a prominent position for himself and Davis Trent at Harlo-Fyre. On the surface, things appear bright, but dark forces from his past still stalk Nash, and new ones emerge seeking to destroy him. As the line between friend and foe blurs, will he have time to complete his agenda before someone uncovers his plans and ends his quest for justice forever?"
Praise For The Korpes Agenda…
Editorial Reviews:
Five Stars "...I enjoyed the fast pace of the story and how Nash seemed to be directing everything. He was the focal point of the story and he really lived up to it. He is such a human character; he had flaws, he had his quirks and he knew where his strengths lay. The overall atmosphere and the suspense had me reading on and wanting more. Very, very entertaining!"
~ Rabia Tanveer of Readers' Favorite
Five Stars "...This being the second in a series, the author does an amazing job summarizing each character and pulling in quick but thorough elements from the first book in order to bring readers up to speed.
Science fiction fans will appreciate the technical aspects of Rogers's work, and readers who seek a main character who provides the opportunity for psychological study will immediately be drawn to Nash Korpes..."
~ Literary Titan
ISBN Canada, 9781775324973, 446pp.
Publication Date: March 28, 2019
About the Author
J. I. Rogers is green-eyed, ginger-haired, caffeine addict who is currently working on 'The Korpes File Series' of science fiction novels. When not acting as a conduit for the voices in her head, she's a poster child for Gen X and the Queen of most boondoggles that lead to eye-strain and tinnitus.