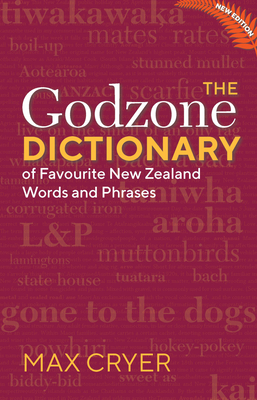 The Godzone Dictionary (Paperback)
Of Favourite New Zealand Words and Phrases
Exisle Publishing, 9781775594000, 248pp.
Publication Date: August 13, 2019
* Individual store prices may vary.
Description
This concise A–Z dictionary, now updated in a new expanded edition, is a quick and easy reference to understanding the words and phrases that make the New Zealand language and speech patterns so different. Language expert Max Cryer not only provides helpful definitions for the various entries, but also sheds light on their origins. Slang words feature heavily, while a key feature of the book is the large number of Māori words that have become part of the common language over the years. Popular names of sports teams are also included, while an appendix of New Zealand acronyms completes the book.
About the Author
Max Cryer is a well-known writer, broadcaster and entertainer. In a long career, he has been a school teacher, a compere and television host, as well as a performer on the opera stage in London and in cabaret in Las Vegas and Hollywood. Now a full-time writer living in Auckland, he has written many books, including Every Dog Has Its Day, Who Said That First?, Love Me Tender, The Godzone Dictionary, Preposterous Proverbs and Curious English Words and Phrases.