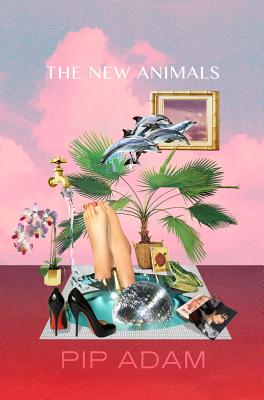 The New Animals (Paperback)
Victoria University Press, 9781776561162, 224pp.
Publication Date: January 1, 2018
* Individual store prices may vary.
Description
Carla, Sharon and Duey have worked in fashion for longer than they care to remember. For them, there's nothing new under the sun. They're Generation X: tired, cynical and sick of being used. Tommy, Cal and Kurt are millennials. They've come from nowhere, but with their monied families behind them they're ready to remake fashion. They represent the new sincere, the anti-irony. Both generations are searching for a way out, an alternative to their messed-up reality.
About the Author
Pip Adam has published a collection of short stories, Everything We Hoped For (VUP, 2010) and two novels, I'm Working on a Building (VUP, 2013) and The New Animals (VUP, 2017). Her work has appeared in literary journals and anthologies in New Zealand and overseas. In 2012 Pip received an Arts Foundation of New Zealand New Generation Award and her first book Everything We Hoped For won the NZ Post Best First Book award in 2011.