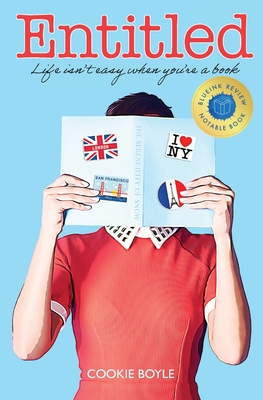 Entitled
Life isn't easy when you're a book
Paperback

* Individual store prices may vary.
Description
Entitled is a love letter to books, travel and the people we meet along the way.
Life isn't easy when you're a book.
This charming, humorous, warm-hearted novel captures the extraordinary adventures of an extraordinary book.
Entitled is told from the perspective of a book, seeking to find a home. Along the way, it travels from San Francisco to Paris, London and New York.
As it is read, misplaced, loaned and abandoned, our book, like its Readers, discovers love and heartbreak, loneliness and friendship, and ultimately becomes the author of its own journey.
In the end, Entitled reveals the pull between the story we are born with and the one we wish to create for ourselves.
Bespoken Word Press, 9781777353407, 316pp.
Publication Date: January 18, 2021