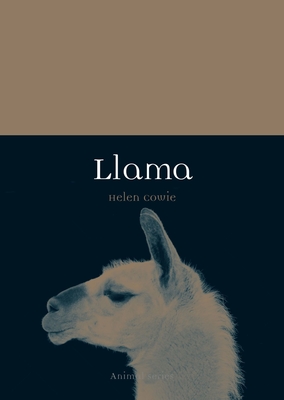 Llama (Animal) (Paperback)
Reaktion Books, 9781780237381, 224pp.
Publication Date: September 15, 2017
* Individual store prices may vary.
Description
Known for their woolly charm, sure-footed strength, and a propensity to spit at you if you bother them too much, llamas have had a rich and diverse history. Since their domestication high in the Andes, they have been farmed, smuggled, sacrificed, and sometimes kept around just to be petted. They have functioned at different times as luxury commodities, literary muses, and national symbols, and they have served by turns as beasts of burden, circus performers, and even golf caddies. In this book, Helen Cowie charts the fascinating history of llamas and their close relatives, alpacas, guanacos, and vicunas.

Cowie illustrates how deeply the Incas venerated llamas and shows how the animals are still cherished in their native lands in Peru and Bolivia, remaining central to Andean culture. She also tells the story of attempts to introduce llamas and alpacas to Britain, the United States, and Australia, where they are used today for trekking, wool production, and even as therapy animals.
Packed with llama drama and alpaca facts, this book will delight animal lovers, fans of natural history, and anyone who just can't resist these inimitable animals' off-the-charts cuteness factor.
About the Author
Helen Cowie is a lecturer in history at the University of York. She is the author of Conquering Nature in Spain and Its Empire, 1750-1850 and Exhibiting Animals in Nineteenth-Century Britain.