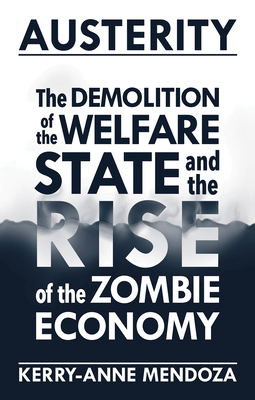 Austerity
The Demolition of the Welfare State and the Rise of the Zombie Economy
Paperback

* Individual store prices may vary.
Description
For the last five years, Britain has been under the hammer of 'Austerity'. In its name, wages have been frozen, benefits have been slashed and public spending squeezed. The pain of a financial crisis caused by bankers and speculators has been borne by ordinary people all over the country - and by the poor and disabled most of all.
New Internationalist, 9781780262468, 192pp.
Publication Date: November 21, 2014
About the Author
Kerry-anne Mendoza is a writer, blogger and activist. She is the author of the Scriptonite Daily blog which explores matters of current affairs, politics, economics and ideas. She is also a contributor to New Internationalist, openDemocracy, Trebuchet Magazine, the Occupy News Network and others. She left her career as a Management Consultant having held senior positions in banking, local government and the NHS to be part of the Occupy Movement and has since worked as a writer and campaigner for social, economic and environmental justice.