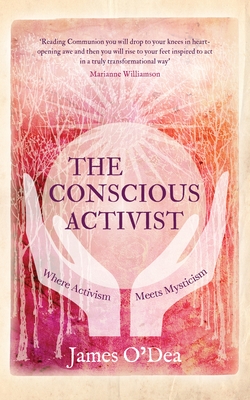 The Conscious Activist: Where Activism Meets Mysticism (Paperback)
Where Activism Meets Mysticism
Watkins Publishing, 9781780288437, 256pp.
Publication Date: December 9, 2014
Description
Winner of the 2015 COVR Award for -Best Conscious Living Book-
An extraordinary and rousing manifesto from award-winning author James O'Dea, The Conscious Activist is both a compelling narrative and a deep reflection on the demands of mystical realization and effective activism. Throughout the book, O'Dea poses that an integration of the two has the power to permanently transform the social order and to wake up humanity from its course of rapid self-destruction. Divided into two parts, Part I offers parallel narratives of author James O'Dea's training and spiritual development as both a mystic and an activist. The mystic, he explains, must move past petty ego concerns in order to experience oneness with each other and our divine source. The activist, on the other hand, explores the role of passion and conscience in activating social change. In Part II, O'Dea pursues this fascinating concept of a meeting ground between the two worlds, where spirituality and action unite to spark an accelerated transition towards our greater goal: a more evolved civilization. He asks us all to become conscious activists - to learn, collectively, how to move beyond our rigid conformity to beliefs of the past and its archaic structures of power and control.
About the Author
James O'Dea, www.jamesodea.com is award winning author of Cultivating Peace. He is lead faculty for the Shift Network's acclaimed global Peace Ambassador Training. He has conducted frontline social healing dialogues around the world for many years. He is former president of the Institute of Noetic Sciences, Washington office director of Amnesty International and CEO of the Seva Foundation. He is a member of The Evolutionary Leaders group founded by Deepak Chopra and is on several advisory boards such as The Peace Alliance and Kosmos Journal. He is followed extensively in social media and lectures widely. James grew up in Ireland and England and currently resides in Colorado. The author lives in Crestone, CO.
Advertisement