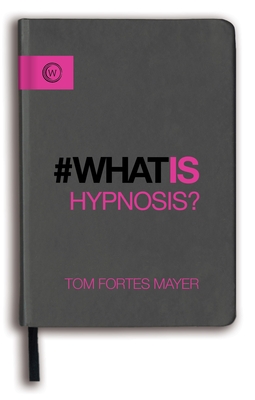 What Is Hypnosis? (Paperback)
Watkins Publishing, 9781780289304, 144pp.
Publication Date: November 15, 2016
Description
This book debunks the myths of hypnosis and makes plain and simple the power we have to change how we think, feel and behave by looking at how we use our mind and the permission (or not) we give to others to influence us.After an insightful introduction about why the subject of Hypnosis is so worth exploring and the many benefits it can bring, each main chapter then addresses a key question: Where did hypnosis come from and how has it developed over time? How does hypnosis really work? Are there different types of hypnosis? How can it change my life? What are the most powerful techniques? How can I bring hypnosis into my daily life? And, finally, what are the wider social benefits of hypnosis and how can it change the consciousness of the world?
As such, this book brings readers on an exploratory journey through the world of hypnosis, uncovering its immense therapeutic power, and showing readers how to tap into this power for the purposes of personal transformation, so that we can all lead more authentic, connected, contented lives.
About the Author
Tom Fortes Mayer is a clinical hypnotherapist living and working in Highgate, North London. He is the creator of the FreeMind process which is a self-hypnosis system that enables people to do deep level healing on themselves. He is also the founder of the FreeMind Project non-profit, which is an organization dedicated to bringing emotional intelligence, success psychology and unconditional happiness to life for as many people as possible. He has spent the last 13 years researching and developing innovative therapeutic approaches that can be used in a variety of settings. His work has taken him into prisons to reduce re-offending, into corporations to increase effectiveness, into schools to increase engagement and even to Nigeria to combat corruption. The author lives in UK.
Advertisement