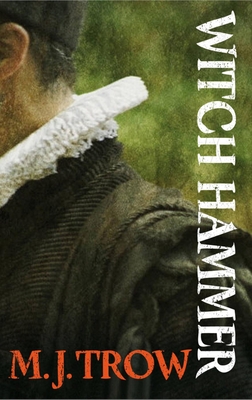 Witch Hammer (Hardcover)
Creme de La Crime, 9781780290294, 216pp.
Publication Date: October 1, 2012
Description
"Christopher Marlowe investigates a possible act of witchcraft in the third of this intriguing historical mystery series. - ""July, 1585. "Desperate to pursue his chosen career as a professional playwright, the young Christopher Marlowe abandons his Cambridge studies to join Lord Strange's men, a group of travelling players. En route to perform at Oxford, the players are rehearsing amongst the famous Rollright Stones on the Warwickshire border when they are rudely interrupted by the discovery of the corpse of actor-manager Ned Sledd. Is it an act of witchcraft, a human sacrifice to mark the festival of Lammastide? Or is there a more personal reason? Kit Marlowe determines to find out.
Advertisement