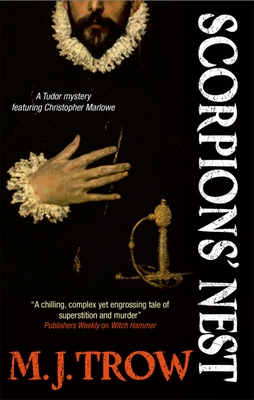 Scorpions' Nest (Hardcover)
Creme de La Crime, 9781780290393, 224pp.
Publication Date: April 1, 2013
Description
Christopher Marlowe investigates a school for exiled Catholic priests in the fourth of this intriguing historical mystery series. October, 1586.Sir Francis Walsingham has despatched Kit Marlowe to the English College in Rheims where he suspects the Catholic traitor Matthew Baxter is hiding. Infiltrating the College undercover, Marlowe learns that the community has been rocked by a series of unexplained and violent deaths. With the help of master codebreaker Thomas Phelippes, can Christopher Marlowe unearth a murderer, track down a traitor and extract himself from the scorpions nest without being fatally stung?
Advertisement