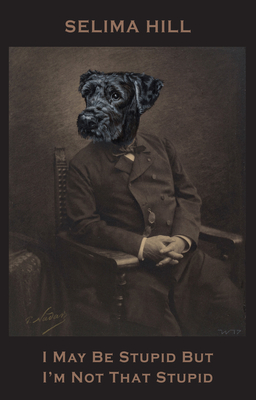 I May Be Stupid But I'm Not That Stupid
Paperback

* Individual store prices may vary.
Bloodaxe Books, 9781780371917, 152pp.
Publication Date: September 26, 2019
About the Author
Selima Hill grew up in a family of painters in farms in England and Wales, and has lived in Dorset for the past 35 years. She received a Cholmondeley Award in 1986, and was a Royal Literary Fund Fellow at Exeter University in 2003-06. She won first prize in the Arvon International Poetry Competition with part of The Accumulation of Small Acts of Kindness (1989), one of several extended sequences in Gloria: Selected Poems (Bloodaxe Books, 2008), which also includes work from Saying Hello at the Station (1984), My Darling Camel (1988), A Little Book of Meat (1993), Aeroplanes of the World (1994), Violet (1997), Bunny (2001), Portrait of My Lover as a Horse (2002), Lou-Lou (2004) and Red Roses (2006). Violet was a Poetry Book Society Choice and was shortlisted for all three of the UK's major poetry prizes, the Forward Prize, T.S. Eliot Prize and Whitbread Poetry Award. Bunny won the Whitbread Poetry Award, was a Poetry Book Society Choice and was also shortlisted for the T.S. Eliot Prize. Lou-Lou and The Hat were Poetry Book Society Recommendations. Her most recent collections from Bloodaxe are The Hat (2008); Fruitcake (2009); People Who Like Meatballs (2012), shortlisted for both the Forward Poetry Prize and the Costa Poetry Award; The Sparkling Jewel of Naturism (2014); Jutland (2015), a Poetry Book Society Special Commendation which was shortlisted for the 2015 T.S. Eliot Prize and was earlier shortlisted for the Roehampton Poetry Prize; The Magnitude of My Sublime Existence (2016), shortlisted for the Roehampton Poetry Prize 2017; and Splash like Jesus (2017). A new collection, I May Be Stupid But I'm Not That Stupid, is published by Bloodaxe in 2019.