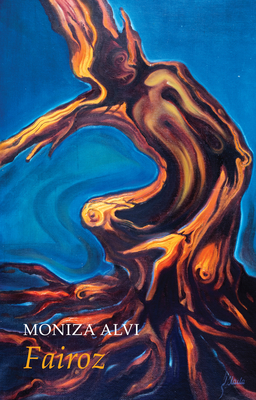 Fairoz
Paperback

* Individual store prices may vary.
Description
Fairoz is a book-length poetry sequence in which Moniza Alvi explores an imagined teenage girl's susceptibility to extremism. The book's fragmented, collaging narrative draws together fairytale elements, glimpses of Fairoz's thoughts, and pieces of dialogue. A folkloric representation of God and the devil acts as a wry counterpoint, touching on questions of morality. Fairoz is a powerful portrayal of human vulnerability.
Bloodaxe Books, 9781780376004, 104pp.
Publication Date: June 7, 2022
About the Author
Moniza Alvi was born in Pakistan and grew up in Hertfordshire. After working for many years as a secondary school teacher in London, she is now a freelance writer and tutor, and lives in Wymondham, Norfolk. All her poetry is published by Bloodaxe. Her most recent titles are Fairoz (2022), Blackbird, Bye Bye (2018); her book-length poem, At the Time of Partition (2013); Homesick for the Earth, her versions of the French poet Jules Supervielle (2011); Europa (2008); and Split World: Poems 1990-2005 (2008), which includes poems from her five previous collections, The Country at My Shoulder (1993), A Bowl of Warm Air (1996), Carrying My Wife (2000), Souls (2002) and How the Stone Found Its Voice (2005). The Country at My Shoulder was shortlisted for the T.S. Eliot and Whitbread poetry prizes, and Carrying My Wife was a Poetry Book Society Recommendation. Europa and At the Time of Partition were selected as Poetry Book Society Choices in 2008 and 2013 respectively and both were shortlisted for the T.S. Eliot Prize. Moniza Alvi received a Cholmondeley Award in 2002. A collection of her poems was published in Italy by Donzelli Editore in their Poesia series in 2014, Un mondo diviso, translated by Paola Splendore.